Table of Contents
Table of Contents: 1 | 2 | 3 | 4 | 5 | 6 | 7 | 8 | 9 | 10 | 11 | 12 | 13 | 14 | 15 | 16 | 17 | 18 | 19 | 20
last update 27 July 2011
tpl_plugincache("tableofcontents","")
(By the way: You can use the left and right arrow keys to navigate!)
Note (7/30/2017): Bedhead had a fun short run but for a variety of reasons I've since moved on to many other things. This site will stay up, though! Feel free to visit my illustration website to see what else I have been doing.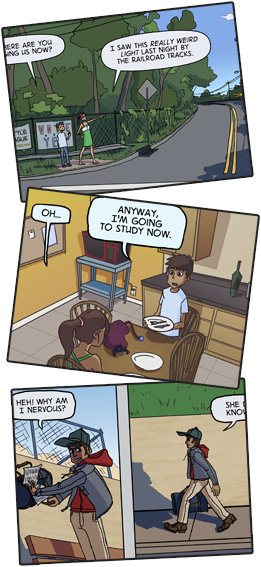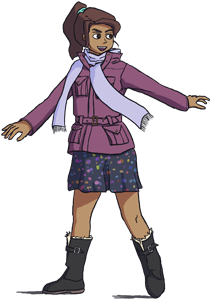 The Story So Far...
On her day off from grad school, Colette discovers a strange creature she dubs "Little Mister". However, Little Mister may be more complex than his faceless body may let on--Colette soon finds that since adopting him, the images in her dreams regurgitate into the real world.
Bedhead currently updates as it is produced. Thanks for sticking around!!